Morgan Spurlock's Man-Tastic New Movie: Mansome
From Our Life & Style Editor, Theresa Johnston
Hey guys, in case you haven't noticed already, your personal style and grooming habits are a hot commodity. In his new documentary, Mansome, Morgan Spurlock explores the commoditization of modern male grooming and the lengths to which some men will go to achieve man-tastic perfection.
While Mansome is receiving mixed reviews, it's absolutely raising some thought-provoking questions about what it means to be "manly" in this day and age.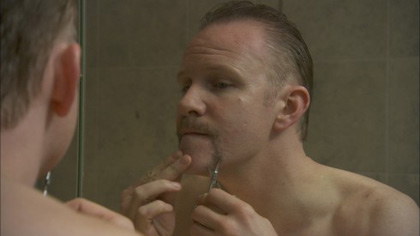 What's your regular grooming routine? A simple shower-and-shave or something more elaborate? Where do you stand on manscaping? How do your grooming rituals affect your self-esteem?
Find out where Mansome is playing on the Mansome Web site. Seen it already? What did you think?