From our Life & Style Editor, Theresa Johnston
If you thought wearing camouflage would help you blend into the background, this season's interpretation of the classic pattern will have the exact opposite effect. Trust me, if you rock camouflage this fall, you're definitely going to be noticed. Will the camouflage trend be part of your fall wardrobe?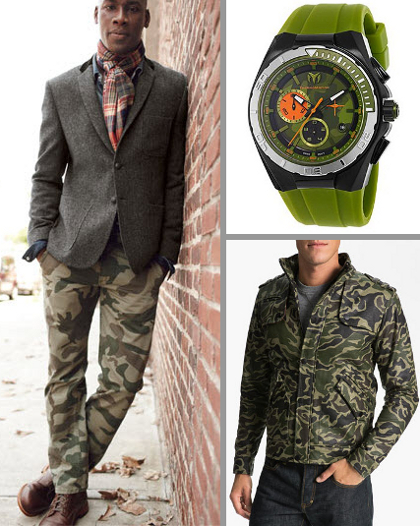 Clockwise from left: Dockers 'Alpha Khaki' Slim Straight Leg Chinos ($64), Kane & Unke Slub Camo Jacket ($99), Swiss Chronograph Cruise Steel Camouflage TechnoMarine Watch ($795).
Chinos and Jacket available at Nordstrom. Watch available at Macy's.