From our Life & Style Editor, Theresa Johnston
You did it again. You waited until the last minute to get something for your dad for Father's Day. But you have it all under control, right? Not only are you going to get your gift shopping done in time, you're going to give your old man a sharp new look, and you're going to do it for less than $60.
How do I know you can pull it off? Because H&M's summer collection has you covered when it comes to stylish, inexpensive menswear.
Let's see… now what would your dad look good and feel comfortable in?
Cotton shorts ($19.95) and a classic polo in a bright, trendy color ($9.95).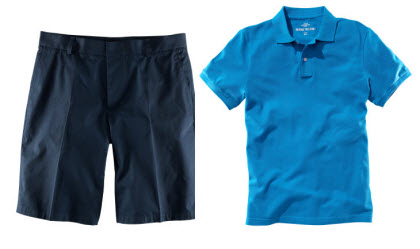 Plus some white canvas sneakers ($17.95) and a pair of retro-styled tortoise shades ($5.95).
Yeah, I knew you had it under all control.
These styles and more are available at H&M. Find a store in your area.